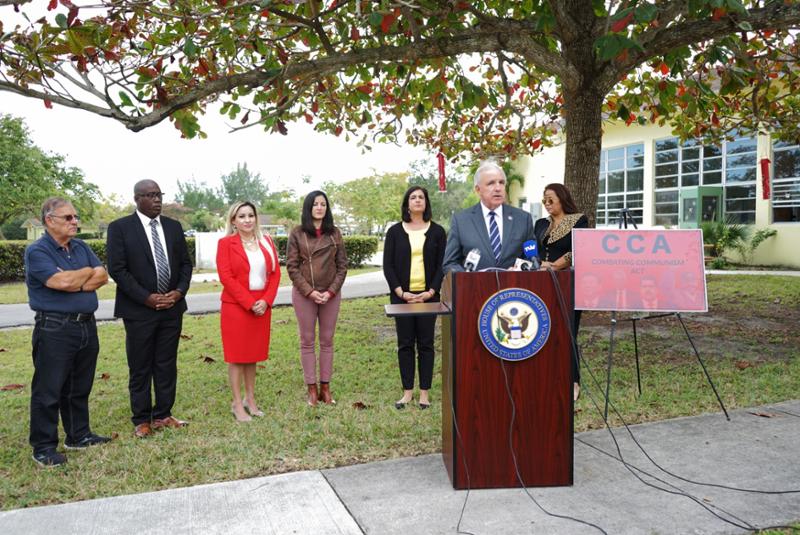 MIAMI, FL – Congressman Carlos A. Gimenez (FL-26) introduced today the Combatting Communism Act in the House of Representatives. The legislation directs the Department of State to create a Special Envoy to retool American foreign policy to counter communist and authoritarian governments around the world. Gimenez is joined by Reps. Mario Diaz-Balart of Florida, Maria Elvira Salazar of Florida, and Nicole Malliotakis of New York in introducing the bill. 
"It is time for the United States to reaffirm its commitment to combatting communism and authoritarianism around the world. As the leader of the free world, we must continue to stand up for the universal values of freedom, liberty, democracy, and peace. By retooling our foreign policy, we are sending a strong signal to the world that there is no room for oppressive governments who violate basic human rights, who stifle the free expression of its people, who undermine democratic elections and institutions, and who unravel its people's economic rights. Communism kills. Authoritarianism kills. Freedom and liberty must prevail," Gimenez said. 
Please click here to view the bill text.
###
Originally published at https://gimenez.house.gov/press-releases?ID=BFE7AF94-6978-4877-A3CF-40DDF37AAB4C