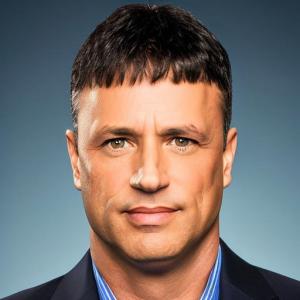 Stephen Nalley, DBA, CHA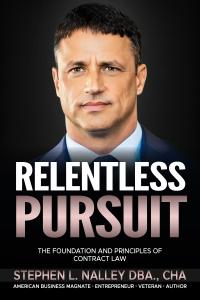 The Foundations and Principles of Contract Law
I'm excited to share these foundations with a broader audience and hope to inspire lasting positive changes in their professional and personal lives."
— Stephen Nalley
ST JOHNS, FLORIDA, UNITED STATES, November 3, 2023 /EINPresswire.com/ — Black Briar Advisors, a pioneer in transforming distressed real estate assets into profitable ventures, is thrilled to announce the release of Founder and CEO Stephen Nalley's new book, "The Foundations and Principles of Time Management". Drawing from his extensive experience as an American real estate executive, entrepreneur, veteran, and authoritative member of the Forbes Business Council, Nalley provides readers with the essential strategies to excel in time management.
In today's fast-paced world, the ability to manage time effectively has become crucial for success in any field. "The Foundations and Principles of Time Management" offers a comprehensive guide designed to empower professionals across industries to maximize productivity, maintain work-life balance, and achieve their goals more efficiently. Nalley's insights are not just theoretical but are grounded in practical experience, making this book an indispensable tool for anyone looking to transform their approach to time management.
This transformative work dives deep into the core aspects of time management, presenting them through the lens of a seasoned leader who has consistently turned failing scenarios into success stories. Nalley shares his personal journey and the disciplined time management techniques that have played a vital role in his achievements, including the turnaround triumphs at Black Briar Advisors.
"The Foundations and Principles of Time Management" covers a wide range of topics, including setting clear priorities, eliminating non-essential tasks, leveraging time blocks, and the importance of rest and recuperation in enhancing overall productivity. Readers will also discover the psychological underpinnings of procrastination and learn strategies to combat it, enabling them to take decisive action toward their objectives.

Nalley's expertise goes beyond his executive role at Black Briar Advisors. As a respected writer for the Entrepreneur Leadership Network and a member of the Forbes Business Council, he is known for his thought leadership and innovative ideas on business and personal development, which are reflected throughout the book.
"The principles I've laid out in this book have not only been instrumental in my own career but have also been pivotal in mentoring others to achieve remarkable efficiency and success," says Stephen Nalley. "I'm excited to share these foundations with a broader audience and hope to inspire lasting positive changes in their professional and personal lives."
"The Foundations and Principles of Time Management" is available for purchase at major book retailers, both in stores and online. It promises to be a vital resource for anyone looking to improve their time management skills and, by extension, their life.
For more information about "The Foundations and Principles of Time Management", or purchase a copy please go to https://www.amazon.com/Relentless-Pursuit-Foundation-Principles-Management/dp/B0CL4YNWDD/ref=sr_1_6?crid=1417615K52GEW&keywords=stephen+nalley&qid=1699038633&sprefix=stephen+nalley%2Caps%2C128&sr=8-6
About Stephen Nalley
Stephen Nalley is a multi-faceted American Real Estate Executive, Entrepreneur, Veteran, Author, and the Founder & CEO of Black Briar Advisors, a company known for its strategic approach to the acquisition and revitalization of distressed real estate assets. With a career marked by perseverance and strategic innovation, Nalley has established himself as a respected leader in the industry. His experience and insights are highly sought after, exemplified by his membership in the Forbes Business Council and contributions to the Entrepreneur Leadership Network.
For additional information about Black Briar Advisors, visit www.blackbriarus.com.

Breanna Nalley
Director of Communications, Black Briar Advisors
[email protected]
Originally published at https://www.einpresswire.com/article/666156963/stephen-nalley-esteemed-business-leader-unveils-his-latest-work-the-foundations-and-principles-of-time-management