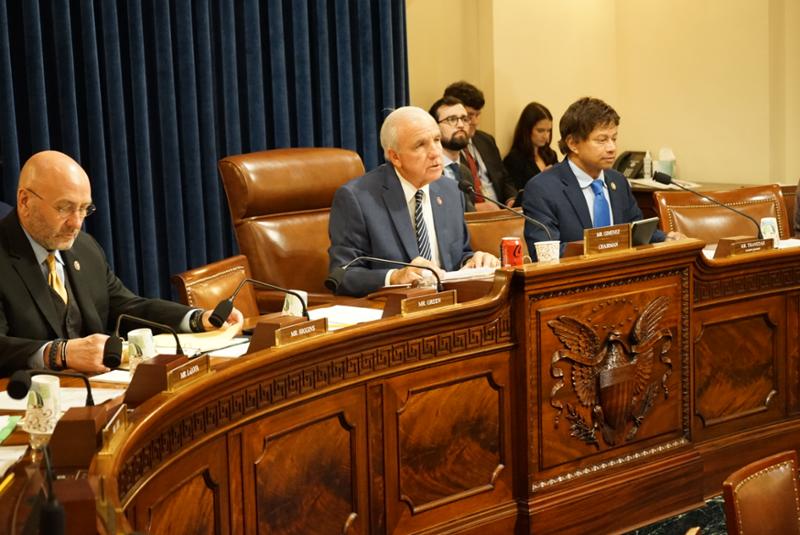 WASHINGTON, D.C. –  Today, Congressman Carlos Gimenez (FL-28) chaired his first hearing as Chairman of the House Homeland Security Subcommittee on Transportation and Maritime Security on securing our nation's maritime border as America faces the devastating impacts of President Biden and Secretary Mayorkas' reckless policies.
"The subject of today's hearing—examining challenges at the Nation's maritime borders—directly coincides with the work of our full Committee, which aims to hold the Biden administration accountable for its disastrous open border policies. As the representative of the Florida Keys, I am intimately familiar with the migratory and illegal narcotics crisis on the open sea, and along our coasts," Congressman Gimenez said.
"For the last two years, the Biden administration's policies have caused unlawful migration to surge month after month, creating an unprecedented situation, including in my community in South Florida. This past January, Florida's Dry Tortugas National Park temporarily was forced to close down to the public due to almost 300 arrivals by sea. The U.S. Coast Guard removed the migrants from the park onboard a Coast Guard cutter and transferred them ashore to Key West."
WITNESSES: 
Rear Admiral Jo-Ann F. Burdian 
Assistant Commandant for Response Policy, United States Coast Guard
Mr. Jonathan Miller 
Executive Director for Operations, Air and Marine Operations, U.S. Customs and Border Protection
Brigadier General Sean T. Boyette 
Director, Joint Staff, Joint Forces Headquarters, Representing the Florida National Guard
Ms. Heather MacLeod 
Director, Homeland Security and Justice, Government Accountability Office (GAO)
Watch Gimenez's opening statement and line of questioning here: https://youtu.be/qnJeOmK8vqQ
Congressman Gimenez is the former Mayor of Miami-Dade County and first Cuban-American Fire Chief of the City of Miami. He represents Miami-Dade County and the entirety of the Florida Keys in the U.S. House of Representatives. Gimenez serves on the House Armed Services Committee, Homeland Security Committee, and the Select Committee on China. 
#  #  #
Originally published at https://gimenez.house.gov/2023/3/congressman-gimenez-chairs-first-homeland-maritime-security-subcommittee-hearing