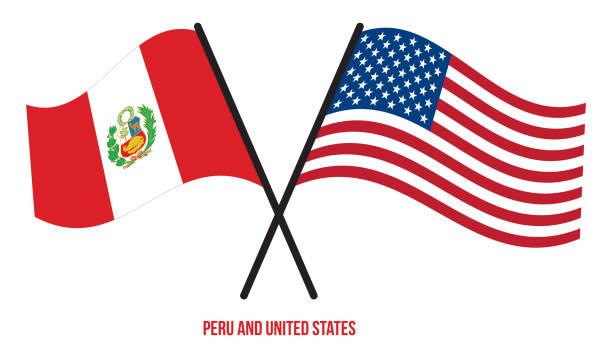 WASHINGTON, D.C. – Today, the Congressional Peru Caucus announced that Congressman Carlos Giménez (FL-28) and Representative Robert Garcia (CA-48) as new co-chairs of the caucus following the departure of former co-chairs Representatives Chris Stewart and Gregory Meeks. 
The Congressional Caucus on Peru is a bipartisan group dedicated to strengthening the friendship between Peru and the United States through events, cultural exchanges, and information sharing. The group will work together on issues such as trade, migration, human rights, and environmental protection.
"As the U.S. Representative for our nation's largest Peruvian-American community in South Florida, I am proud to Co-Chair the Congressional Peru Caucus," said Congressman Carlos Gimenez. "I look forward to continuing working with my colleagues to strengthen our incredible ties with the Republic of Peru, one of America's most reliable partners in the Western Hemisphere." 
"As the first Peruvian-American to serve in Congress, I look forward to continuing the important work that Chairman Meeks and Congressman Stewart have accomplished as chairs of this caucus. I am looking forward to playing a part in continuing to build a meaningful partnership with the Peruvian people and to the open dialogue that we will have to strengthen Peruvian democracy and human rights." said Congressman Robert Garcia.  
"Peru is committed to continuing strengthening our trusted partnership with the United States", said the Ambassador of Peru to the US, Gustavo Meza-Cuadra. "We believe that by working together with the US Congress, we can promote economic growth, advance democracy and security in the region, and improve the lives of people in both countries." 
Congressman Carlos A. Giménez represents Miami-Dade County and the Florida Keys in the U.S. House of Representatives. Rep. Giménez serves on Armed Services, Homeland Security, and the new Select Committee on China. He previously served as Mayor of Miami-Dade County and is currently the only Cuban-born Member of the United States Congress.
###
Originally published at https://gimenez.house.gov/2023/9/congressman-carlos-gimenez-to-co-chair-congressional-peru-caucus