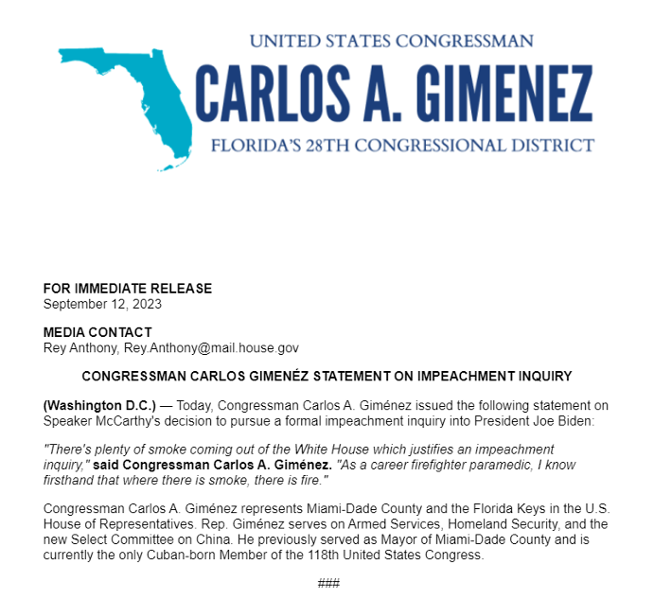 (Washington D.C.) — Today, Congressman Carlos A. Giménez issued the following statement on Speaker McCarthy's decision to pursue a formal impeachment inquiry into President Joe Biden:
"There's plenty of smoke coming out of the White House which justifies an impeachment inquiry," said Congressman Carlos A. Giménez. "As a career firefighter paramedic, I know firsthand that where there is smoke, there is fire."
Congressman Carlos A. Giménez represents Miami-Dade County and the Florida Keys in the U.S. House of Representatives. Rep. Giménez serves on Armed Services, Homeland Security, and the new Select Committee on China. He previously served as Mayor of Miami-Dade County and is currently the only Cuban-born Member of the 118th United States Congress.
###
Originally published at https://gimenez.house.gov/2023/9/congressman-carlos-gimenez-statement-on-impeachment-inquiry