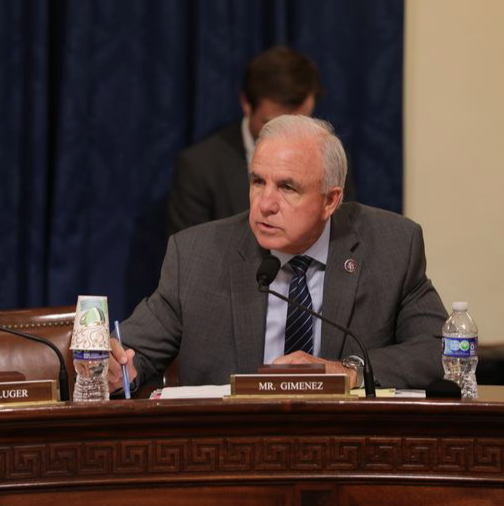 WASHINGTON, D.C. – Today, Congressman Carlos A. Giménez questioned witnesses in a full Homeland Security Committee hearing entitled An Unbearable Price: The Devastating Human Costs of the Biden-Mayorkas Border Crisis to examine the human costs of President Biden's border disaster and the continued dereliction of duty by Department of Homeland Security (DHS) Secretary Alejandro Mayorkas that has transformed every state in the union, no matter how far, into a border state. 
This hearing is the third phase of the Committee's five-phase investigation into the unprecedented crisis at the Southwest border and Secretary Mayorkas' failure to do his duty to defend the homeland.
To watch Rep. Gimenez's line of questioning, click HERE. 
WITNESSES:

Tim Ballard
Private citizen, Former Special Agent for the Department of Homeland Security, Internet Crimes Against Children (ICAC) Task Force
Sandy Snodgrass
Founder, Alaska Fentanyl Response

Mayra Cantu
Private citizen, wife of Border Patrol agent

Lee Gelernt
Deputy Director, ACLU Immigrants' Rights Project, American Civil Liberties Union
Witness testimony can be found HERE. 
Congressman Carlos A. Giménez serves as Chairman of the Homeland Security Subcommittee on Transportation and Maritime Security, the Select Committee on China, and the Armed Services Committee. He is the only Cuban-born Member of the 118th Congress, having been forced from his homeland shortly after the Communist takeover of the island. Rep. Giménez represents Miami-Dade County and the Florida Keys. 
###
Originally published at https://gimenez.house.gov/2023/9/congressman-carlos-gimenez-questions-witnesses-on-the-devastating-human-cost-of-the-biden-mayorkas-border-crisis