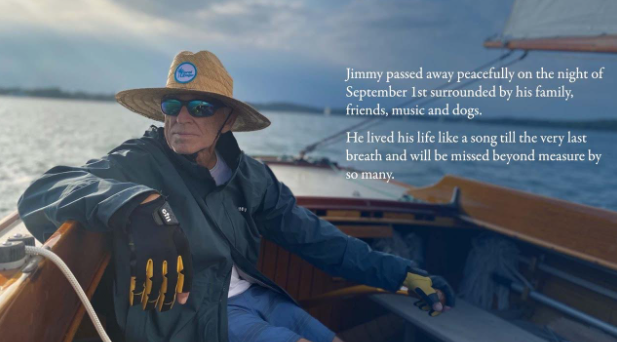 WASHINGTON, D.C. – Today, Florida Keys Congressman Carlos A. Giménez released the following statement after the United States Senate passed S. Res 401 honoring the life of Key West legend Jimmy Buffett. The resolution was introduced by Senators Roger Wicker (MS) and Cindy Hyde-Smith (MS).
"A true giant of our Florida Keys community — the United States Senate just honored the life of the extraordinary Jimmy Buffett," said Rep. Gimenez. "His music, vision, and entrepreneurship produced a lasting legacy in our community and introduced the world to the Florida Keys lifestyle."
"One of the great Mississippi-born musicians, Jimmy Buffett taught a generation of Parrotheads how to pass time in Margaritaville and enjoy paradise," said Sen. Wicker.  "Jimmy was a generational talent and entrepreneur who made his native state proud.  With this resolution, we raise a glass to honor the life and legacy of this musical pioneer."
"Jimmy Buffett was a true Southern storyteller who was generous enough to share his piece of paradise with the world," said Sen. Hyde-Smith.  "In honoring him, we celebrate the man who, through his music, brought us with him on many of his adventures around the sun, from the Pascagoula Run, to the shores of paradise, and we are all the better for it. I have no doubt his legacy will continue to inspire generations to come.
Congressman Carlos A. Giménez represents Miami-Dade County and the Florida Keys in the U.S. House of Representatives. Rep. Giménez serves on Armed Services, Homeland Security, and the new Select Committee on China. He previously served as Mayor of Miami-Dade County and is currently the only Cuban-born Member of the United States Congress.
###
Originally published at https://gimenez.house.gov/2023/10/congressman-carlos-gimenez-on-u-s-senate-honoring-key-west-legend-jimmy-buffett