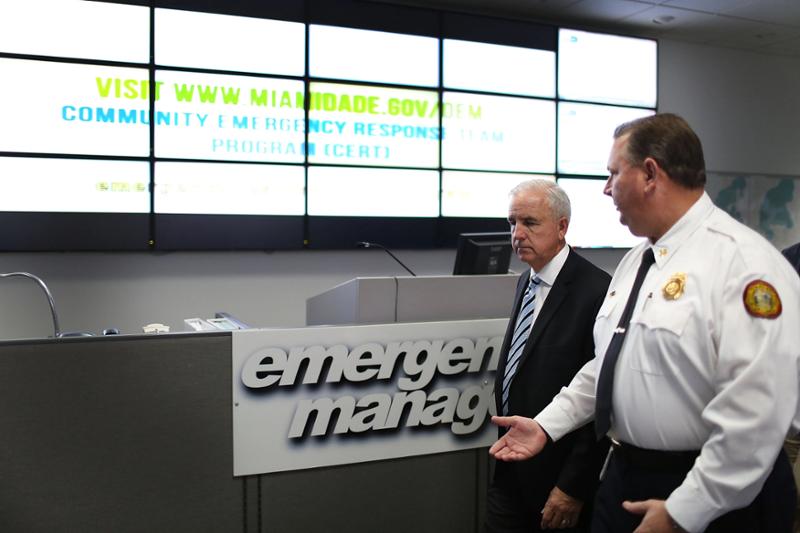 WASHINGTON D.C –  Today, Congressman Carlos Gimenez (FL-28) introduced the National Emergency Declaration Reform Act, which would require both houses of Congress to vote every six months to determine whether a National Emergency Declaration should remain in effect.
In the past two years, President Biden's executive branch has abused the powers of the executive office to use the Covid Emergency Declaration to suspend student loan payment deadlines, to close ports of entry, to expand federal agencies, and to lawlessly cancel student loans all without the approval of Congress.
"We have given way too much power to the executive branch and unelected bureaucrats. The power must be handed back to the people through their elected representatives. I am proud to introduce the National Emergency Declaration Reform Act to ensure both houses of Congress will vote and represent the interests of the American people, said Congressman Gimenez. 
Over the past two years we have watched President Biden overreach his power with the use of the Covid Emergency Declaration with few to no checks from Congress. The executive branch, no matter the party, should never be able to abuse its power."
In September 2022, President Biden said, "The pandemic is over, we still have a problem with COVID… but the pandemic is over." Yet, six months later we are still under an emergency declaration. The current law for Emergency Declarations is they typically last for one year after declared, until the President declares the emergency is over, or until the House and the Senate vote on a joint resolution terminating the emergency. Each House can consider termination every six months but is not required by law to do so.
Congressman Gimenez serves on the House Armed Services Committee, Homeland Security Committee, and the Select Committee on China. He represents Florida's 28th Congressional District based in Miami-Dade County and the Florida Keys. Congressman Gimenez is the former Mayor of Miami-Dade County and currently the only Cuban-born Member of the 118th Congress.  
#  #  #
Originally published at https://gimenez.house.gov/2023/2/congressman-carlos-gimenez-introduces-the-national-emergency-declaration-reform-act