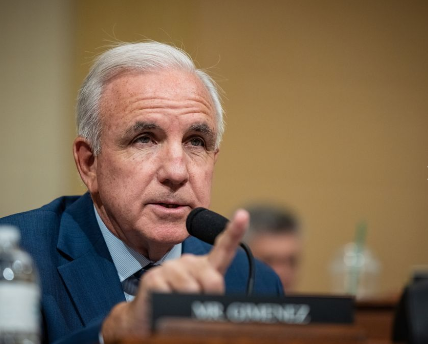 WASHINGTON, D.C. – Today, Congressman Carlos A. Giménez questioned witnesses in a full Homeland Security Committee hearing entitled Biden and Mayorkas' Open Border: Advancing Cartel Crime in America to examine the reckless open-border policies put in place by the Biden Administration and Department of Homeland Security (DHS) Secretary Alejandro Mayorkas. The Biden Administration's failure to defend our Homeland has created a historic, humanitarian disaster at the border and poisoned thousands of Americans with deadly fentanyl. This national security crisis is the direct result of a DHS Secretary that has been derelict in his duties and given up operational control of our border with Mexico.
This hearing is the second phase of Homeland Security Committee's oversight investigation into Secretary Mayorkas' dereliction of duty that has threatened our national security and the safety of every American. Under Secretary Mayorkas, every state is a border state and all Americans are affected by this crisis. 
Watch Congressman Carlos Giménez line of questioning HERE. 
WITNESSES:
Jaeson Jones
Private Citizen, Former Captain of Intelligence and Counter-Terrorism, Texas Department of Public Safety
Jessica Vaughan
Director of Policy Studies, Center for Immigration Studies
Derek Maltz
Private Citizen, Former Special Agent in Charge, Special Operations Division, Drug Enforcement Administration
Vanda Felbab-Brown, PhD
Director, Initiative on Nonstate Armed Actors, the Brookings Institution
Congressman Carlos A. Giménez serves as Chairman of the Homeland Security Subcommittee on Transportation and Maritime Security, the Select Committee on China, and the Armed Services Committee. He is the only Cuban-born Member of the 118th Congress, having been forced from his homeland shortly after the Communist takeover of the island. Rep. Giménez represents Miami-Dade County and the Florida Keys. 
Originally published at https://gimenez.house.gov/2023/7/congressman-carlos-gimenez-exposes-secretary-mayorkas-loss-of-operational-control-of-the-southern-border