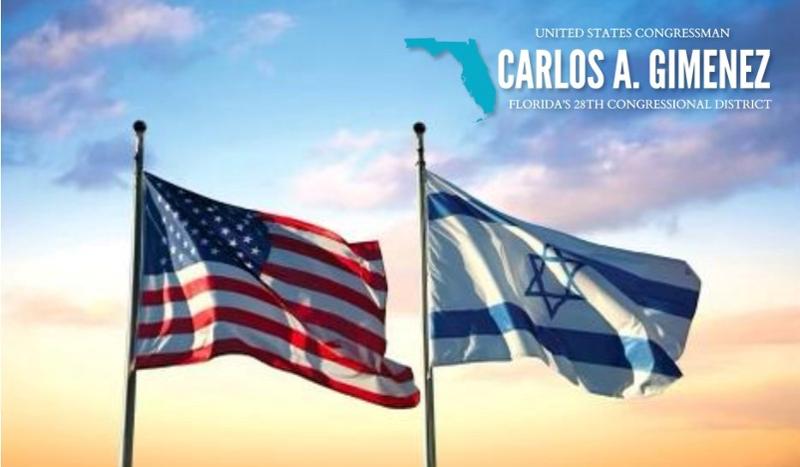 WASHINGTON, D.C. – Today,  Congressman Carlos A. Gimenez released the following statement condemning recent terrorist attacks against Democratic, Jewish State of Israel by extremist terrorist organization Hamas:
"As the proud Representative of Miami-Dade County and the Florida Keys and as a Member of the Armed Services Committee, I unequivocally condemn the violent, unprovoked terrorist attacks against our dear friend and ally Israel," said Rep. Gimenez. "America stands with the Jewish State of Israel and its right to defend itself from Hamas' violent and terrorist invasion."
Congressman Carlos Giménez is the only Cuban-born Member of the 118th Congress, having fled his homeland shortly after the Communist takeover of the island. He serves on the House Armed Services Committee, the Homeland Security Committee, and the Select Committee on China. 
###
Originally published at https://gimenez.house.gov/2023/10/congressman-carlos-gimenez-condemns-terrorist