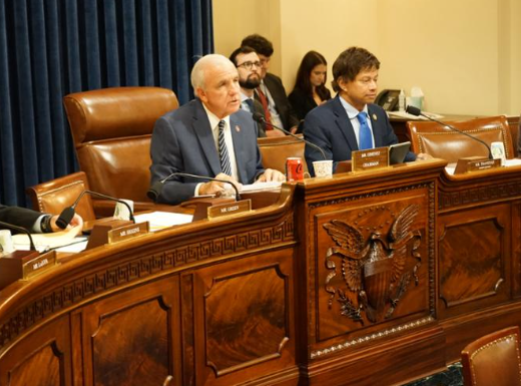 WASHINGTON, D.C. – Today, Congressman Carlos A. Giménez chaired a hearing of the Homeland Subcommittee on Transportation and Maritime Security titled "An Examination of TSA's FY 2024 Budget and Priorities" to examine the Transportation Security Administration (TSA) budget proposal for Fiscal Year 2024. TSA Administrator David Pekoske gave testimony before the Committee.
The Transportation and Maritime Security Subcommittee maintains oversight of the TSA and Coast Guard to enhance security of U.S. transportation systems, passengers, cargo, airports, and ports and ensure the safety of our maritime borders. Miami International Airport is one of our communities major economic engines creating thousands of jobs in South Florida. As Mayor of Miami-Dade County and now as a Member of Congress, Rep. Giménez has prioritized streamlining and improving passenger experiences at our airport.
Below is Chairman Carlos A. Gimenez's line of questioning:
"Administrator, you said that some people would have their pay reduced?"
"With the increase in funding of $30 million for CT scanning machines, what is the estimated completion date?"
"Are you working with outside agencies like CLEAR to offset some of the operational needs that you may have at the airports?"
"What is your timetable for REAL ID?"
"So folks that have Global Entry and an ID card for Global, will you be able to use that for entry now?"
Read Chairman Carlos A. Giménez opening statement HERE. 
WITNESS
David Pekoske 
Transportation Security Administration Administrator, Department of Homeland Security 
Congressman Carlos A. Giménez serves as Chairman of the Homeland Security Subcommittee on Transportation and Maritime Security, the Select Committee on China, and the Armed Services Committee. He is the only Cuban-born Member of the 118th Congress, having been forced from his homeland shortly after the Communist takeover of the island. Rep. Giménez represents Miami-Dade County and the Florida Keys. Rep. Giménez serves on the House Armed Services Committee, Homeland Security Committee, and the Select Committee on China.  
###
Originally published at https://gimenez.house.gov/2023/6/congressman-carlos-gimenez-chairs-hearing-on-tsa-budget