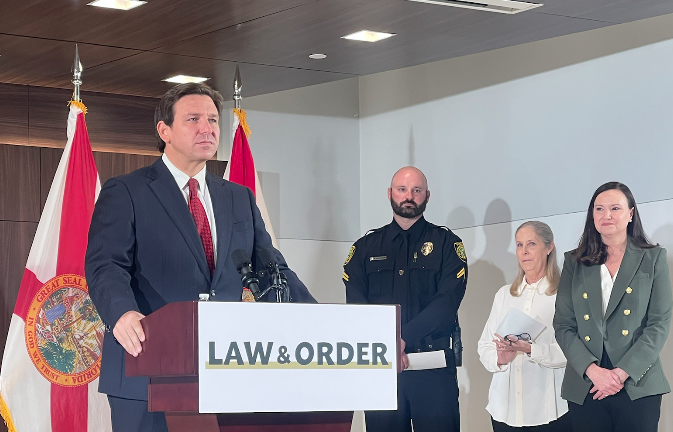 WASHINGTON, D.C. – Congressman Carlos Gimenez (FL-28) released the following statement applauding Governor Ron DeSantis for opposing the extremist cash bail proposal in Miami-Dade County and championing law and order across the State of Florida.
"I applaud Governor Ron DeSantis for leading the fight against the woke, socialist cash bail reform in Miami-Dade County. Liberal elites want to implement bail reform in my home county of Miami-Dade, and I look forward to working together with Governor DeSantis to combat soft-on-crime policies that endanger our community's public safety," said Congressman Gimenez.
"As Mayor of Miami-Dade County, we successfully reduced crime by innovating and enforcing the rule of law. In fact, Miami-Dade has welcomed thousands who have fled the crime-infested cities which have abolished or reformed their cash bail programs. Our County must never follow the path of America's decaying liberal cities. I wholeheartedly oppose any effort to abolish cash bail in Miami-Dade County." 
Congressman Gimenez is the former Mayor of Miami-Dade County and first Cuban-American Fire Chief of the City of Miami. He represents Miami-Dade County and the entirety of the Florida Keys in the U.S.  House of Representatives.
Originally published at https://gimenez.house.gov/press-releases?ID=7BC2542A-1CCB-4FEC-B267-59C01C8FC1BE