Wilner Pierre, One of the Greatest Singers from the Bahamas Becomes New Worldwide Sensation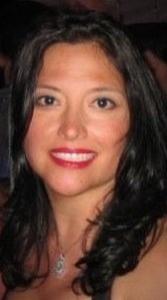 Lisa Pamintuan, President, Worldipi.com
Nicolas of Palm Beach
WorldIPI.com is already in serious discussions with a radio station that broadcasts around the world for this new sound which will allow Wilner Pierre to win the fight against age."
— Lisa Pamintuan
PALM BEACH, FL, UNITED STATES, January 23, 2023 /EINPresswire.com/ — The Wilner "Nicolas" Pierre story of a refugee from the Bahamas after Hurricane Dorian destroyed most of his native island home continues at a meteoric pace as he introduces the world to his new "Caribbean Sound" in "Yesterday, When I Was Young".
After singing reggae in the island of Abaco in the Bahamas, Wilner, a Bahamian of Haitian decent and his family narrowly escaped death from Hurricane Dorian by hiding in kitchen cabinets until being rescued along with his two children and pregnant wife Molina. Given refugee status in America and shortly later having three children to feed, Wilner took jobs as an Uber Driver, a food delivery person and eventually started a small business fixing screens for patios in Florida. It was a hard life for a family who grew up in a Shantytown and were now living day to day until Pierre received a call to fix a patio screen at a house in Jupiter, Florida. As it turns out, the house was owned by a world-famous inventor. When the inventor heard Wilner singing on the job, he recognized immediately that this was no regular workman nor amateur singer.
Pierre was signed to WorldIPI.com, Sunrise Entertainment by its president, Lisa Pamintuan and flown to Las Vegas to record music as the lead vocalist. His music was produced and had as his drummer, Boots Greene, the drummer for Usher, the backup singers for John Legend, the percussionist for Adele and one of the top mixers in the country. That song, his version of "Redemption Song" has made Wilner, 40 years old, recognized as a new singing sensation, by experts in the entertainment industry.
While his voice is incredible, the record industry is not geared to developing stars who are not young. While many major acts are now singing songs from the Great American Songbook, and performing in Casinos, they made a name for themselves earlier in life… so Pierre fought on…
Despite the force of the hurricane with its mighty winds and rain was a fight which many of their friends and family lost their lives, Pierre and his family won a new life. Age, however, is a fight that no one can win, though most do not have to fight at age 40. Wilner Pierre's new song "Yesterday, When I Was Young", a classic by Charles Aznavour, is both ironic given his youth and strength and embodies a unique sound. Pierre's Haitian background and Creole accent along with his vocal smoothness and reggae training delivers a voice to this French European Classic that is new.
Most importantly, it allows him to enter the world as a recording artist that can bring him into venues normally reserved for Legends bypassing the present-day popular music. "WorldIPI.com is already in serious discussions with a radio station that broadcasts around the world for this new sound" says Pamintuan, President of WorldIPI.com, "which will allow Wilner Pierre to win the fight against age" adds Pamintuan.
WorldIPI.com's newest branding spinoff, Nicolas of Palm Beach has engaged Wilner and Molina (who was named Mrs. Haiti 2020, International Pageant) to be brand ambassadors for the Luxury Line of High-End products and help design lines of clothing under the PIERRE banner.
The American Dream is very much still alive, but as the Pierres, as generations before them have learned, it requires hard work and ingenuity to succeed.
MEDIA
World IPI
+1 516-606-1128
[email protected]
Visit us on social media:
Facebook
Twitter
Instagram
YouTube
Other
"Yesterday, When I Was Young" sung by Wilner Pierre
Article originally published at https://www.einpresswire.com/article/612490391/wilner-pierre-one-of-the-greatest-singers-from-the-bahamas-becomes-new-worldwide-sensation-introducing-reggae-fusion